.....
Began playing at age four and made pro debut at 16…Plays with a double-handed backhand...Nicknamed "Nole"…Father, Srdjan and mother, Dijana…Owner of company, "Family Sports," which has three restaurants, a tennis academy, and a range of products, featuring his likeness on mineral water, candy bars, sugar, clothing, cups, among other items…Uncle, Goran, is tournament director of Belgrade Open in May…He and his family opened a restaurant in Belgrade in April 2009 called "Novak"…Father, uncle and aunt were all professional skiers and his father was also an excellent football player…His father wanted him to be a football player or skier but excelled in tennis at an early age…Credits his family as inspiration for giving him so much support...Younger brothers Marko (born Aug. 20, 1991) and Djordje (born July 17, 1995) are both in school and play tennis…
Idol growing up was Pete Sampras…At age 12, attended Niki Pilic Academy in Munich and practised there for almost two years before returning to Belgrade…Speaks Serbian, Italian, German and English…Favourite surface is hard courts but considers himself an all-around player…Best shot is backhand down the line…His family invited 50 underprivileged Kosovo-Serb children to Belgrade in September 2007 to be courtside for Serbia-Australia Davis Cup World Group tie…Appeared in September 2007 Vogue Magazine…Elected to two-year term in June 2008 to ATP Player Council…Earned ATP Player of the Year award in 2011...On 6 February, 2012, was named Laureus World Sportsman of the Year in London...Works with physiotherapist Milan Amanovic and Gebhard Phil-Gritsch, who used to work with Austrian Thomas Muster…Coached by former ATP pro and Slovak Republic native Marian Vajda (since June 2006).
http://www.novakdjokovic.rs/news.php?akcija=vise&id=1528&jezik=2
http://www.novakdjokovic.rs/news.php?akcija=vise&id=986&jezik=2
Novak Djokovic – The best sportsman in the world in 2011
http://www.youtube.com/watch?v=VRvdRJzoGrE&feature=related
BELGRADO-
http://www.dailymail.co.uk/sport/tennis/article-2011350/Novak-Djokovic-returns-Belgrade-greeted-100-000-fans.html

.BELGRADE
....
NOVAK DJOKOVIC: Um, well, it has been a few amazing years for Serbian tennis.We are still, I have to say, a nation of team sports. We had lots of success and long history in basketball and volleyball, water polo, handball, these kind of sports.This is the first time that some individual sport stands out and delivers some world class tennis players, and it's great, you know. I grew up with all the tennis players that are coming from Serbia, especially with my Davis Cup colleagues.
http://en.wikipedia.org/wiki/Novak_Djokovic
..Australian open-29 januari-2012-
http://www.dailymail.co.uk/sport/tennis/article-2093714/Novak-Djokovic-celebrates-Australian-Open-2012-win-AC-DC-anthem.html
Nole beats Fed…again!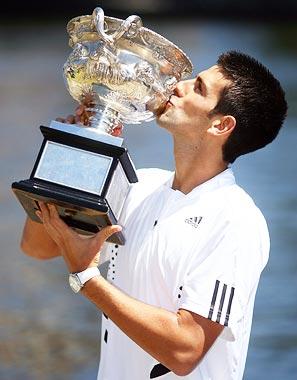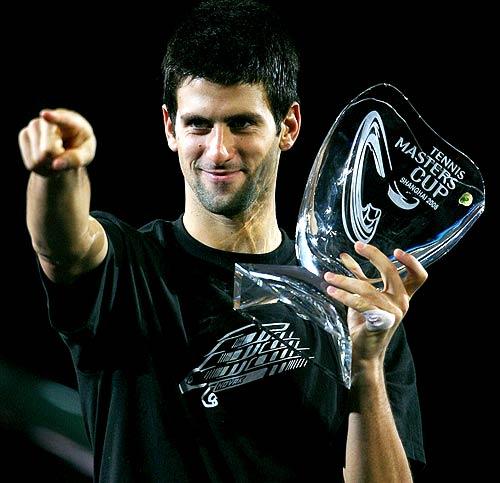 . Serbia Open 2011-
http://www.atpworldtour.com/Tennis/Tournaments/Belgrade.aspx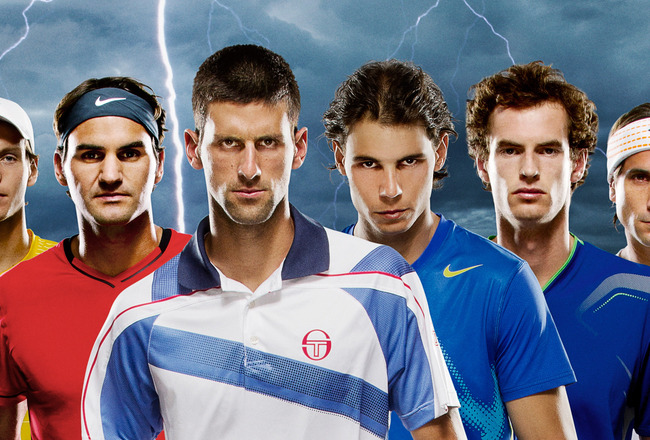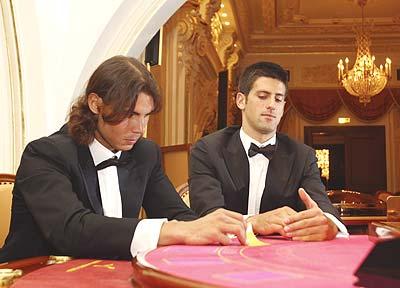 Serbia wins Davis Cup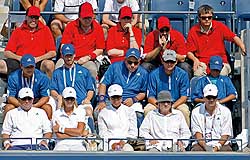 Robert De Niro, with a gray hat/the Serbian national team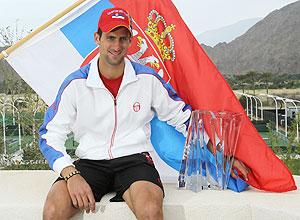 Novak Djokovic/ Jelena Ristic
Bruce Lee speelt tafeltennis/Brus Li igra stolni tenis: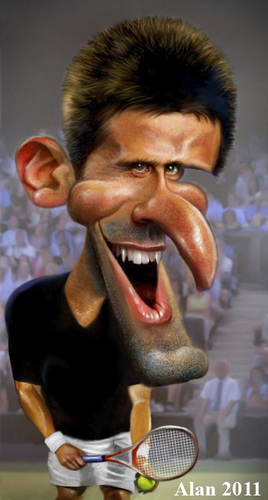 http://www.youtube.com/watch?v=b6_om4Yjc1U&list=UUdrBfNeK0DJAnFI_n85txPg&index=3&feature=plcp
Djokovic family
Novak Djokovic/7 years, with white cap/ on top of the world!
| | |
| --- | --- |
| | Novak Djokovic zingt voor geld. |
www.sporteditie.nl/.../novak_djokovic_heeft_hu..